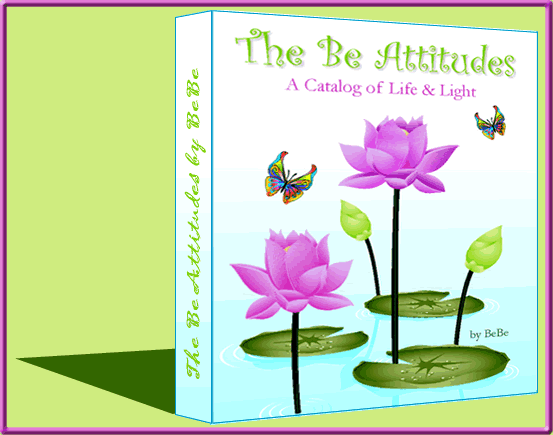 Change your life, encourage hope, and build character
with this lexicon of 364 high-altitude attitudes
featuring each Be Attitude alphabetically listed,
with insight, affirmation and formal dictionary definition.

Filled with insightful stories of possibility, inspiring optimism in Life and Light.
This powerful self-help reminder evokes deep change for those needing hope,
encouragement, motivation, gratitude and bliss:
ways to BE anything and everything you choose.
Apply the Law of Attraction with help from this timeless treasure of thought.
Please use the menu at the top to look around... and enjoy your stay!
© Images and text are copyright protected.
ALL rights reserved.
©1985-2011 by . All rights remain in force.